DEEPAM
Literally means 'Auspicious Light'
We at DEEPAM FINVEST are distributors of Financial Investment instruments like Bonds, Debentures, Corporate Deposits, Capital Gain Bonds & Health Insurance. We are also AMFI Registered Distributors of Mutual Funds.
DEEPAM FINVEST was established and is managed by Mr. Sandeep Kumar Bhuwania – an Engineering Graduate & an MBA in Finance from Texas, USA.
Our Services For Your Past Investments
Services related to old/forgotten investments where present status is not known or the amount is unclaimed
UTI Units/Bonds
You can visit the nearest UTI office or avail of our doorstep services to help you claim your maturity amounts from US-64 or ARS Bonds or other UTI Schemes
Old Mutual Funds
Updation of address and contact details
Change / Updation of bank account details
KYC & FATCA Registration
Transmission of units to Nominee
Physical Share Certificates
Contact us for services related to:
Dematerialisation of physical share certificates
Issue of duplicate share certificates
Correction in the spelling of the shareholder's name
Unclaimed Dividends on shares
If the dividends remain unclaimed for 7 years, the unpaid dividends & even the underlying shares are transferred to IEPF. You can re-claim the dividends & shares through iepf.gov.in or by availing of our doorstep services
Matured Post Office Deposits
If you have unclaimed maturity amounts from old Post Office Deposits like NSC or Senior Citizen Account or Monthly Income Scheme, we may be able to assist you to claim these amounts
Life Insurance Policies of LIC or Private Insurance Companies
Contact us for assistance in:
Unclaimed Maturity amounts
Present Status of the policy
Pre-mature withdrawal
Surrender of policy
Any other service request
ICICI Tax Saving Bonds
Contact us for assistance in:
Unclaimed Maturity amounts
Present status of the bonds
Any other service request
IDBI Deep Discount Bonds
Contact us for assistance in:
Unclaimed Maturity amounts
Present status of the bonds
Any other service request
Death Claims
Transmission in favour of Other Holders / Nominee due to death of the original investor(s)
Transmission of shares
Transmission of Mutual Fund Units
Transmission of Demat a/c
Transmission of UTI Bonds / Schemes
Present Investments
Services Related to Current Investment Portfolio
Creating a single page snapshot of all your financial statements
Daily updation of current value of the portfolio
Providing relevant information to your CA or Tax Consultant
Long-Term & Short-Term Capital Gain calculations
Creating a User ID on our portal to help you access your consolidated portfolio details online
Testimonials
What They Say

"In all my interactions with Sandeep, he has come across as one of the most thorough & dilige persons in the Personal Finance domain…so when a friend casually mentioned over dinner that she has a stack of investment papers of her father-in-law but doesn't know what to do with them, I wasted no time in telling her how Sandeep's company can take on the headache of recovering the investment.
Sitting with her & her husband, Sandeep identified documents which totalled Rs. 12 lakhs in amounts recoverable. They were explained what documents would be required & how much time each investment instrument would take in getting recovered.
They found Sandeep & his Company staff extremely resourceful, responsive & knowledgeable about the nittygritties. They added that Sandeep & his staff were a pleasure to work with & they would gladly recommend Sandeep to other friends for their old Investment related issues."
RAJESH MADAN
Monks Advertising
"I am writing this testimonial for Deepam Marketing Enterprises, headed by Mr. Sandeep Bhuwania.
I required his services related to the investments of some surplus funds. His guidance has proved invaluable, honest, straightforward, clear and very relevant to my circumstances.
At one point of time my bank confused me and wasted my precious seven days, but Mr. Bhuwania demonstrated an understanding of what I wanted. He also understood my approach to risk which I considered to be the most important factor in making my inveestment decisions.
I am able to contact Mr. Bhuwania when I feel I need to, and the response I receive has always been friendly, supportive and sound.
I wish him and the entire team of Deepam Marketing Enterprises, all the very best and success in their career and life."
MANISH GUPTA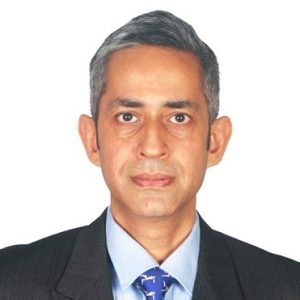 "My experience with Deepam Finvest can be described as one of 'customer delight'. Their approach to any task – whether it is unearthing the status of my long-lost government securities, or advising me on an overall investment strategy – has been systematic, knowledge-led and customised to my needs.
Sandeep's hands-on working style and amiable manner, and his team's attention to detail, is the hallmark of their approach. Their reporting has been precise and prompt, interactions have been client-friendly, and outcomes excellent. I would gladly use their services again, and would recommend them to my friends as well."
RAJEEV SHUKLA
Resonance Consulting
Over the last 3 years, I have seen Sandeep Bhuwania conducting his business with keeping his clients' best interest in mind. Therefore, when my childhood friend Dr. Chatterjee, needed t park his money in view of falling interest rates on bank FD, I immediately referred him to Sandeep.
Dr. Chatterjee called me last week to thank me and this is what he said:
"When Sandeep met me for the 1st time, I had expected to meet someone who would carry brochures, make promises & recommend some investment schemes. Instead, Sandeep began talking about my experiences & my understanding of money. I felt like talking to a long lost friend who wanted to catch up with all that had happened over the last few years!!
Sandeep cleared many misconceptions I had about investments in general. I liked his gentle & un-hurried approach. After 2 meetings with Sandeep, I had a fair idea of where & how I should invest and I was ready to invest Rs. 25 Lakhs. To my pleasant surprise, Sandeep suggested that I start with Rs. 2 Lakhs, get a proper feel & understanding over the next few weeks and then increase the investment amount once I had full comfort.
It has been about 3 months since Sandeep 1st met me. After numerous interactions with him during this time, I am fully convinced that I have a trustworthy friend for my investment needs."
I am grateful for Sandeep Bhuwania and would like to thank him for taking good care of my friend's investment related operations.
CM GARG
Govind Insurance
"This is to acknowledge & appreciate the excellent services rendered by Mr. Sandeep Bhuwania of Deepam Marketing Enterprises (P) Ltd. I had the opportunity of using his services earlier as well for me & my family's investments & I must admit we were overawed by the awesome & amazing ways which were introduced to us. The way he listened to understand my requirements & explained the attributes of various alternatives, made it all the more appealing & sensible. The process made us understand the subject in a whole & complete manner. The services we took from him were appreciated by everyone whom we spoke about them, which further gave us peace of mind..which is actually what one looks for when one thinks about financial investments.
We would earnestly recommend Mr. Sandeep Bhuwania to anybody who is looking at making investments today & beyond. He would go out of his way to cater to all your needs in an appropriate manner.
I wish Mr. Sandeep Bhuwania & the team of Deepam Marketing Enterprises (P) Ltd. all the very best & hope they go a long way in their already successful career."
PRABH PAUL PARMAR
ARCHITECT

We have had a bad experience as far as Mutual Funds & Investments are concerned, till we came across Mr. Sandeep Bhuwania.
On meeting him the first impression of anyone would be his aura of trustworthiness, which is further accentuated by his dealings, which are absolutely fair & transparent. I happened to take him to the financial controller of Ahluwalia Contracts where he very clearly told him about financial investments and at no time did he try to pitch himself, but answered everything transparently, not fearing whether he closes the deal or not. This is very rare in Financial Products Distributors who go all the way to clinch a deal.
I would highly recommend Mr. Sandeep Bhuwania to one and all and wish him all the best in future.
KULJEET S. KHURANA
Kay Dee Iron
Get your FREE copy of the E-book:
3 Simple Steps To Create Wealth
Common sense, jargon-free e-book on How Disciplined Behavior Creates Wealth!